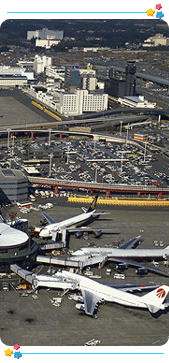 Japanese
Japanese is difficult to understand,both the language and the people, To see is to believe.......
Visit Japan is expensive!? No, it depends on when,where,and how you travel....anyway now is the best time.
Sogoworld will show you how...
Japan World
One of the leading travel inbound land operators in Japan. With 15 years experience in this inbound business,
Sogoworld is not only handling tour groups from Hong Kong, Singapore, Taiwan, China, Korea, Canada,USA etc.,but also offering very competitive FIT rates for hotel booking throughout Japan.
TEL: 81-3-6907-3091
FAX: 81-3-6907-3092
Web-site: http://www.japanwe.com

Address:
ISHIKAWA BLDG. 3F, 2-18-7, HIGASHI IKEBUKURO,
TOSHIMAKU, TOKYO, JAPAN
Japan 170-0013